Year 3 & 4 Residential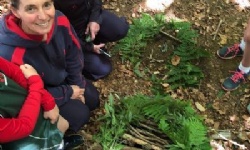 The year 3 and 4 children enjoyed a day of outdoor team activities including orienteering, archery, bushcraft, and puzzle-solving. They learned how to light the fire using flint and steel, toasted marshmallows, and found locations from a map of the School. They tucked into a delicious BBQ and set up camp. They snuggled into their tents very happily and enjoyed a wonderful night camping with their friends before a delicious breakfast of croissants, cereal bars, hot chocolate, and strawberries.
To see the photos of the event please click here.