Welcome to Year 3 & 4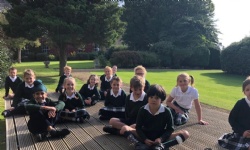 Normally, at this stage in the term, we would have been looking forward to welcoming parents into Mowden to meet the children's teachers. Sadly, we are currently unable to do this, but we hope the attached video introducing the staff, will help put some names to faces.
We are all delighted with how well the children have settled into Mowden life - they have made a brilliant start.
I hope you all have a super exeat.
Mrs. Johnson Head of Years 3 and 4, Year 3 Form Tutor