​​​​​​​​​​​​​​​​​​​​​Staff Spotlight - Meet Mrs Price, LAMDA Teacher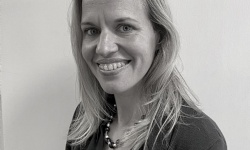 I am Mrs. Sorrel Price the LAMDA teacher at Mowden Hall School
My love of acting began at a very young age and I spent much of my youth performing in musicals with local theatre companies.
Years later, when it came to making my choices for university, there was only one choice for me - Drama School! I trained at the Arden School of Theatre in Manchester where we studied and performed a huge range of theatre from Greek tragedy to Shakespeare to Chekov. I loved devising characters and working with new writers to develop plays.
One of my favourite performances after Drama School was playing Portia in our abridged version of Shakespeare's The Merchant of Venice at the Edinburgh Festival and I loved being in a couple of episodes of the BBC drama Cutting It.
I've spent the last eight years teaching in a Primary School in Newcastle, and I'm so excited to be getting back to my roots and facilitating drama again here at Mowden.
If you would like to learn more about LAMDA lessons at Mowden Hall School please get in touch, Sprice@mowdenhallpst.org
- Mrs Price, LAMDA Teacher