Staff Spotlight - Meet Mrs Ball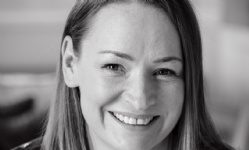 I have the pleasure of being the Latin teacher here at Mowden Hall School and If I'm honest, this is an ideal job for me as I am an unashamed classics enthusiast!
I initially wanted to study English and drama at university and had the fantastic opportunity to participate in a youth project with the Royal Shakespeare Company whilst in the lower sixth. This project was based on the play Antigone by the Greek playwright Sophocles. During the project, we worked with a local writer to modernise this Ancient Greek classic before performing it in Stratford-upon-Avon. This process lit the spark of my passion for all things classical that continues to this day. Being a fickle teenager, I dropped my plans to study drama and instead chose a Classics course at Manchester University.
I absolutely loved my degree, and decided that the best way to utilise my knowledge was to become an archaeologist; my parents, however, reminded me that four more years of study was not in their budget and that I would need to get out into the working world and earn the money I needed to further my studies. And so, I applied to work for British Airways. This would serve the dual purpose of travelling the world whilst also saving money to pay for my archaeology training.
Two years as worldwide cabin crew was my plan. Almost twelve fantastically fun years later, as I was about to give birth to my daughter, I thought it was perhaps time to reevaluate my career. I was fortunate enough not to have to work when my children were small, but was also keen to keep my mind stimulated during this time. I decided to study for an English degree with the Open University 'for fun'! In the back of my mind, I thought that maybe this could lead to a teaching role.
I eventually decided to complete my PGCE in primary education as this would offer more opportunities to work in my local area. I spent three years in an inner-city primary school in Newcastle and a year on maternity cover at a Newcastle day school before moving to Mowden.
I love the fact that I am now able to teach a subject that I am truly passionate about. Latin and classical civilisations have influenced our language and lives to a great extent and it is a privilege to share this with the pupils here at Mowden. Despite the fact that many find the language difficult, it is so important for them to push themselves and become resilient in their studies. As Virgil said, labor omnia vincit, hard work conquers all.
Mrs Ball, Teacher of Latin and French