Staff Spotlight - Meet Mr. Townley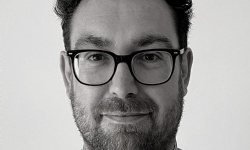 My name is Gareth Townley and I am a Year 6 form tutor and I will be teaching history, maths and science. I am really excited to be joining Mowden Hall. I can already tell what a friendly and welcoming school it is.
I grew up in Hereford in the West Midlands, where I attended Hereford Cathedral School, before moving to London aged eighteen. I stayed there for about four years, moving up to the north east in 1999.
After spending my twenties working in various offices, I eventually found my way to university and studied history at Teesside. From there I went to Durham University, where I trained to be a primary school teacher.
I have taught in various primary schools around the Redcar area for about fifteen years. I would like to think that the lessons I teach are fun, relevant, engaging and challenging. I am very much looking forward to making the move into the independent sector.
I have a keen interest in history and over recent years I have studied part time for a Masters Degree at Durham and even took a year out of teaching to start a PhD. However, I missed teaching too much and so returned to the classroom after a year. I'm currently working on a history book aimed at ten to fourteen year olds, which I hope to get published in the not too distant future.
I enjoy sport, particularly football and cricket, although I'm more of a spectator than a participant these days. I am a level 2 cricket coach and have coached school and local junior sides, as well as the Durham Visually Impaired team, over recent years.
I currently live in a small town on the North Yorkshire coast with my partner and our two daughters, Charlotte and Bethan. I have an older daughter, Amelia, who is about to start studying for a Masters degree at Strathclyde University in Glasgow.
It will probably take me some time to get used to the routines at Mowden Hall (and to find my way around), but I'm sure that the children will point me in the right direction when I need them to!