Staff Spotlight - Meet Mr Brooks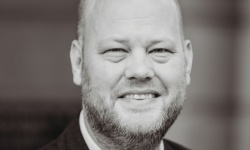 Meet Mr Brooks
My name is Mr. Philip Brooks and I am very excited about joining Mowden Hall as Head of English and Drama. I was born into a performing family and first took to the stage myself at the age of 6. After taking part in numerous school productions and studying Theatre Studies at university, I completed my PGCE in English and Drama. Over the years I have also directed, written and performed in a variety of amateur dramatic groups and church youth theatre, including the chance to perform at the Royal Albert Hall on several occasions.
I spent my first 10 years teaching in the UK, taking on numerous leadership roles, including Head of Drama and Senior Housemaster. In 2011, I made the decision to explore the world through my teaching qualification and took the opportunity to go and work in the Dominican Republic, where I was Head of Creative Arts. Following on from my Caribbean adventure, I moved onto the UAE, where I spent 9 years in Dubai and Abu Dhabi as both Head of Prep Drama and Prep Housemaster.
After spending over a decade exploring new cultures and learning an immeasurable amount about education, I felt it was time to return home and believe that Mowden is another great opportunity to develop my experience further. Working at a busy and vibrant boarding house is a new and exciting environment for me and I am looking forward to all that it brings.