Staff Spotlight - Meet Miss Milburn, Reception Teacher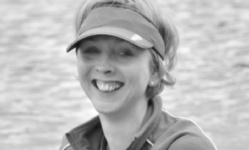 I arrived at Mowden 16 years ago as a Year 2 teacher, then spent time in Year 1 before becoming the Reception class teacher, which is what most people will know me as.
I love teaching, every day is different and the children are full of such enthusiasm for learning and wonder at the world. It is a privilege to help children on the first steps of their learning journey in school. The moment when a child realises they can read or discover something for the first time is magical.
I am a local girl, having grown up in Shotley Bridge and been schooled in Newcastle. I always knew I wanted to teach and spent time in the local village school and also helped out in the infant department of the school I attended. The 'homebird' that I am, meant I trained as a teacher at Northumbria University and have spent all my teaching career here in the North East.
Away from school, I live with my two 'perfect' Labradors, so can often be spotted out walking them.
I am a big sports fan and I think I have tried most sports in my time! After being inspired by the London Olympics of 2012, I took up rowing. Having been a competitive long distance runner in my younger days, I thought rowing would be a bit of fun and a nice way to keep fit. It is all those things, but my competitive instincts quickly took over and I began competing! I am very fortunate to have a very supportive family and rowing club who have helped me win the British title in my age group twice and medals on a number of other occasions in various boat classifications. My forte however is in the long distance events where I have won the Boston Marathon (56km) multiple times in my single scull. In September 2021 I undertook my biggest rowing challenge yet when I took part in the Centurion Challenge and rowed 100km in a day, for a charity called The Beacon Project. This charity helps those to access rowing, who would find it financially difficult otherwise. It was a wonderful experience and a privilege to be one of only a handful of people to attempt and complete this feat.