Pre-Prep Overview 2021/22
A year in the Pre Prep - 2021-2022
Our pupils have grown in number throughout the year with a constant stream of visitors exploring the Pre Prep each week. Many have commented on the warm welcome they receive and the children's confidence in speaking. Not only are they informative, they are almost always positive about the activities they are involved in and they also enjoy asking questions.
Developing curiosity in all children is a very important goal for us at Mowden. Curiosity helps a child to be willing and able to continually grow, learn and question what is around them. It enables them to develop imagination and a sense of creativity that gives them the basic tools they need to be successful adults. Up to 85 percent of the jobs that today's pupils will have in 11 years haven't been invented yet. Very simply stated: A child that doesn't develop curiosity is not going to be an adult who innovates.
Inspiring this curiosity comes from the inspirational teaching, resources and learning environment we enjoy here at Mowden. Hooking the children into their learning with wonderfully inventive ideas engages even the most reluctant. Children in the Pre-Prep have discovered mysterious dinosaur eggs, unearthed secret letters, searched for hidden clues and even studied video footage of an escaped gingerbread man!
This year we have introduced forest school lessons into the timetable for Nursery and Reception. These weekly sessions promote self-confidence, resilience, self-esteem, team work and well-being. Children have built fires, enjoyed camp fire cooking, made natural art, built dens, created 'Bugingham' palace bug homes and nature crowns for the jubilee and lots more!

On top of the day-to-day lessons and activities, we have been extremely pleased to take children on trips again. Each class has visited various places including theatres, local landmarks, museums and galleries. It is always such a pleasure to take your children out on trips, and often members of the public stop us to comment on the children's impressive concentration, manners and enthusiasm. These educational trips have been a huge miss and it is wonderful to have the opportunity to once again return to a full and enriched curriculum. We have also enjoyed residential trips, with children, and parents, bravely spending time away from each other! Staying away from home is a powerful way of developing key life skills, and building confidence, self-esteem, communication and team working. What is more valuable than helping each other, overcoming fears and challenges, practising independence, solving problems together and making memories?
An array of extracurricular clubs have taken place each evening giving the children a chance to taste a variety of sports, languages and crafts. Our sensory and vegetable garden has been developed and is now a hive of scientific and natural exploration.
Many children have taken part in invitational cross-country fixtures at Mowden and at other schools. This gave the children a wonderful opportunity to visit other schools and take part in competitive sports.
Sports day and swimming galas have taken place with wonderfully enthusiastic support from all families!

At Mowden we teach children to respect other cultures and to celebrate and understand diversity. This gives children a better insight into some of the traditions and customs their friends and teachers practice.
Many Mowden families represent a mixture of different ethnicities and backgrounds. We enjoy learning with the children about their own culture, identity, traditions and exploring ways in which others might be different. We enjoyed celebrating Harvest in St James' Church, joining in a whole school Remembrance service, our Christmas Carol service at Hexham Abbey and have had assemblies celebrating the Lunar New Year, Diwali and Eid. Performing our two nativities in the theatre to a live audience was extremely emotional.
We have raised money for numerous charities by dressing up, blinging up our bikes and scooters, selling cakes, donating books and enjoying supporting Afghan refugees and food banks.
Keeping children safe is at the heart of our aims and ethos. We continually give the children practical safety skills and the confidence to engage with the outside world. We have introduced the children to safety initiatives called 'Clever Never Goes' and an NSPCC resource called talking PANTS.
Each year group has skillfully put together a termly class assembly and celebration of work and the children have enjoyed sharing their achievements with each other in our superstar and castle certificate assemblies.
A highlight of the year has definitely been all the Jubilee celebrations. The High Sheriff of Northumberland, Mr James Royds, came to Mowden to plant an oak tree to commemorate the Queen's Jubilee. The High Sheriff delivered a message from the Queen herself to the children of the Pre-Prep. The children were directed to continue working hard and to take time to consider those less fortunate than themselves. We then enjoyed a street party-style lunch, the first time the whole school has ever eaten and played games together for over 20 years! It was a fun-filled occasion with the Mowden family looking after each other very well.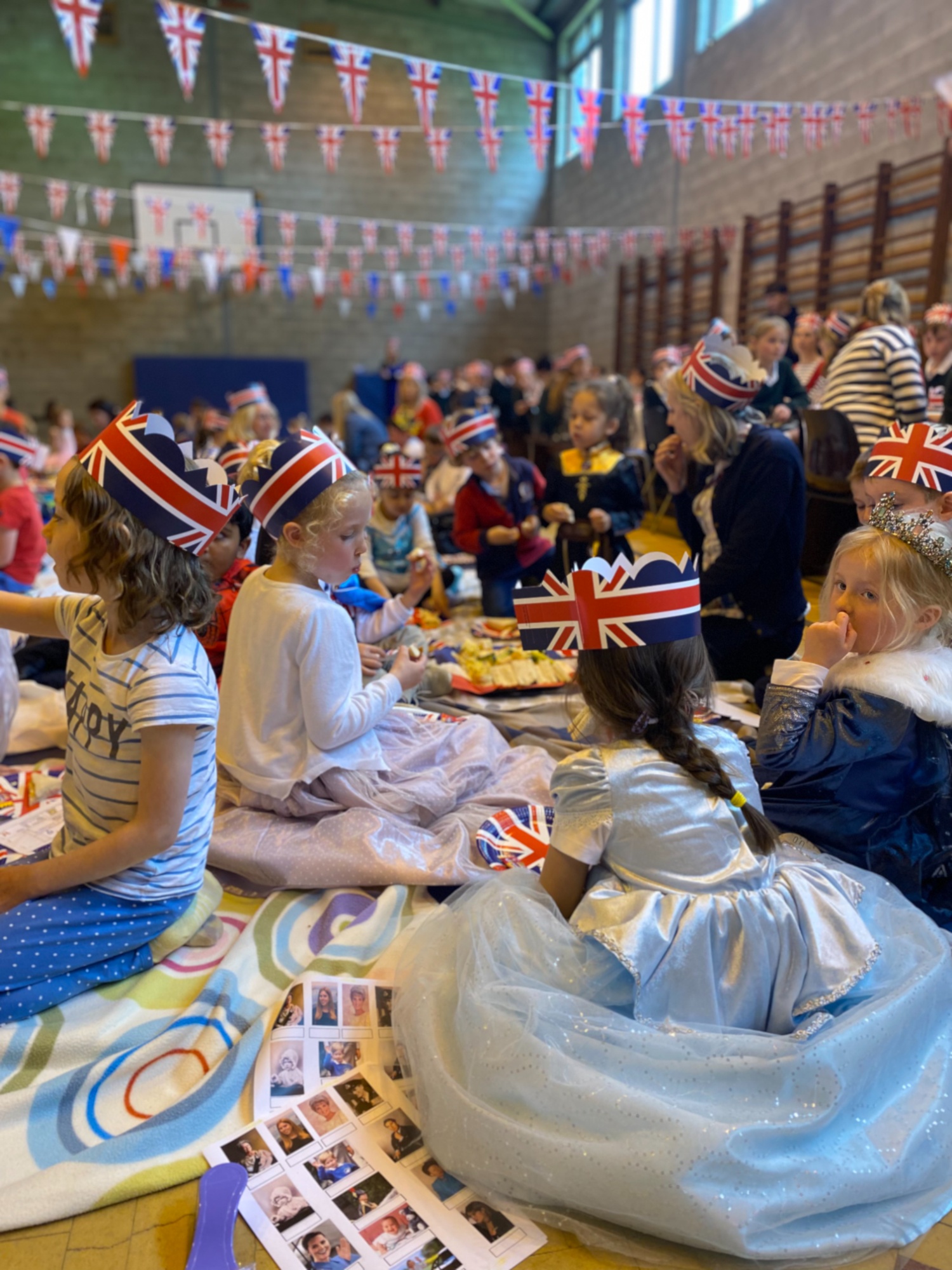 The end of term saw another fantastic whole school production of Pirates and Mermaids, a musical play highlighting gender stereotypes and a talking parrot! The school council organised an extremely popular water afternoon and fundraising event for some new school pets which we look forward to welcoming to school in September alongside lots of new pupils and staff.
Mrs Kirsten Knight, Head of the Pre-Prep