Old Mowdenian News!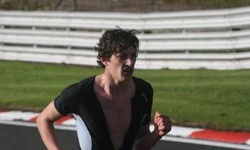 ​

Old Mowdenian Harrison C (R, UVI) will be competing in next year's European Championships, representing Team GB in the triathlon.

Now a pupil at Shrewsbury School, he will be competing in Munich next summer after achieving a qualifier position for the Team GB Age group Triathlon.

He celebrated by gaining a podium place at the Oulton Park Autumn Duathlon, hopefully gaining him a place to also represent Team GB in the duathlon.

Harrison said: "In the morning of the race I woke up feeling slightly nervous but confident in my ability.

"The race consisted of a 4.3k run then a 23k cycle and another 4.3k run. When the race started, I went to the front and stayed close behind and let them do the pacing, I needed to reserve some energy for the rest of the race, so I made sure to hold back on the first run. The run came to an end rather quick and I had a speedy transition changing over to the bike.

"I kept my speed going on the bike at a reasonable pace until I found a pack of cyclists to hang onto. The bike is my slower section, so it was important for me to find a group to hook onto and after the third lap I found a group that was perfect for me. I stayed with this pack until the last lap where the group split up and I sped up. At this point the race was starting to get hard and I had to keep pushing. As the run began, I started to push myself and chase people down. I kept the pace up all the way through the run and over the line.

"I felt good after the race, I felt surprisingly fresh. I found out I placed third in my age category and that I would likely qualify for the European championship. I was so happy to qualify for the triathlon in the summer and I was even more happy that I had qualified in my first ever duathlon and headed back to school very pleased with myself.

"I am building up towards the 2022 championships and I cannot wait to be part of the GB team. I am really looking forward to the next few years and to getting to know the team GB members and racing with them. As a sport triathlon and duathlons have the best atmosphere out of all the sports I've been to, everyone is so polite, and it is so fun to do these competitions."

Matthew Barrett, Harrison's Housemaster, Head of Shreswsbury School said: "It's a brilliant achievement to qualify, especially as Harrison only really got into triathlon a couple of years ago. Harrison has always been a good runner and part of RSSH. He is the Senior Whip this year. Also great, as GB triathletes did so well in the Olympics!"

Congratulations Harrison from all at Mowden Hall School.