NSEA National Championships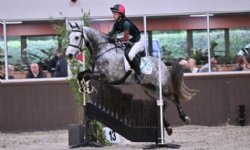 Mowden Equestrian Shines at NSEA Champs: A Weekend of Fun, Challenges, and Triumphs
Another exhilarating weekend unfolded for Mowden pupils and their parents at the recent NSEA Champs, turning the event into a memorable experience for all involved. With teams converging from across the country, the competition was fierce, boasting 25 teams in each class. Despite the challenges posed by Storm Babet in Bucks, the Mowden Equestrian team showcased resilience and skill, earning three top 10 team placings in Show Jumping (SJ) and Just For Schools (JWS) classes.
Our gratitude goes out to the National Schools Equestrian Association (NSEA) and Addington for orchestrating an event that brought together passionate equestrians from various corners of the nation. The seamless execution of the competition allowed participants to focus on the thrill of the sport.
Despite the looming presence of Storm Babet, the spirit of competition prevailed, and the impact on the event in Bucks was admirably limited. Riders and their equine companions showcased their prowess, undeterred by the weather conditions.
The journey home was marked by a sense of accomplishment as Mowden Equestrian secured three top 10 team placings in both SJ and JWS classes. This achievement not only highlighted the team's skill but also provided a significant morale boost for the younger members, setting the stage for a promising season ahead. The NSEA Champs weekend offered a valuable learning experience for all participants, especially the younger team members. The challenges faced and triumphs celebrated will undoubtedly contribute to their growth as equestrians, preparing them for future competitions.
Farewell to Graduating Members
As the current season concludes, Mowden bids farewell to some outstanding team members. Best wishes are extended to OMs, Martha, Sophie, and Frances as they embark on their journey with new schools in the upcoming season. Their time with Mowden Equestrian has left an indelible mark, and their presence will be missed.
Special thanks are due to Sophie and Josh Lamb for their unwavering support. Their commitment to travel south to cheer on the Mowden team exemplifies the camaraderie within the equestrian community and the importance of such encouragement.
With the New Year on the horizon, Mowden Equestrian is gearing up for more exciting competitions. Those interested in joining the equestrian adventure are encouraged to reach out to Sophie Lamb or Clara Nicholl for further information.