Pre-Prep Update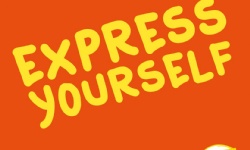 NEWS FROM MRS KNIGHT, HEAD OF PRE-PREP
'When day comes, we ask ourselves where we can find light in this never-ending shade?'
Amanda Gorman's inspirational poetry reading of 'The Hill We Climb' at President Biden's Inauguration touched the hearts of many listening and seemed to strike a chord with the world.
It may be that we feel that the shade is 'never-ending' at the moment, with the ongoing COVID crisis, talk of the lock down being extended, uncertainty about return to school time frames and the pressures of juggling different aspects of life.
Friday afternoon is here, at what feels like the end of a long week. We, along with Amanda Gorman, may be currently wondering where we can seek light while finding it hard to spot the glint at the end of a rather long tunnel. Her poem powerfully concludes with the lines: 'For there is always light if only we're brave enough to see it. If only we're brave enough to be it.'
We are very keen to investigate further ways we can support one another through these times, focusing particularly on the mental wellbeing of children, parents and staff.
The 1st to 7th February is Children's Mental Health Week, supported by mental health charity Place2Be.
Each year there is a unique theme to the week. This year the theme is 'express yourself'. It encourages children to find ways to share feelings, thoughts and ideas through activities that make them feel good or by expressing themselves through a number of creative options such as art, music, writing, dance and drama.
Along with the Prep school, we are holding a non-uniform day on Wednesday 3rd February for those at home and at school. Please encourage children to wear clothing which they feel expresses themselves - perhaps in colour, style or by representing activities they like to do. If you would like to make a donation, please visit the Place2Be website.
Following a talk by Dick Moore, please see the heads' update, I was fortunate to be offered the opportunity to attend a Mental First Aid course run by the Charlie Waller Memorial Trust, a charity group that helps educate teachers to learn more about how to help those with mental health and well-being issues. Here is a link to their website should you wish to make a donation.
Kirsten
Head of the Pre-Prep