How to Help a Child with Separation Anxiety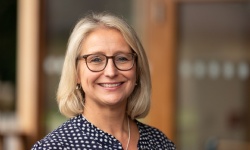 We are often asked for top tips for easing a child into Nursery, we thought we would share these with you all. Please feel free to share this with any friends or family who may benefit from this.
How to help separation anxiety.
It's natural for your young child to feel anxious when you say goodbye. In early childhood, crying, tantrums, or clinginess are healthy reactions to separation and a normal stage of development. Separation anxiety can begin before a child's first birthday, and may pop up again or last until a child is four years old. However, both the intensity level and timing of separation anxiety vary tremendously from child to child.
I would suggest that parents suffer as much as our children do when they leave! Although it is entirely normal behaviour and a beautiful sign of a meaningful attachment, separation anxiety can be exquisitely unsettling for us all.
A little worry over leaving a parent is normal, even when your child is older. You can ease your child's separation anxiety by staying patient and consistent, and by gently but firmly setting limits.
For children with separation anxiety, there are steps you can take to make the process of separation anxiety easier.
Practice separation. Leave your child with a carer for brief periods and short distances at first. As your child gets used to separation, you can gradually leave for longer and travel further.
Schedule separations after naps or feedings. Babies are more susceptible to separation anxiety when they are tired or hungry.
Develop a quick "goodbye" ritual. Rituals are reassuring and can be as simple as a special wave through the window or a goodbye kiss. Keep things quick, though, so you can:
Leave without fanfare. Tell your child you are leaving and that you will return, then go—don't stall or make it a bigger deal than it is.
Follow through on promises. For your child to develop the confidence that they can handle separation, it's import you return at the time you promised.
Keep familiar surroundings when possible and make new surroundings familiar. Have the carer come to your house. When your child is away from home, encourage them to bring a familiar object.
To find out more about our Nursery at Mowden Hall School please follow this link.
Mrs Kirsten Knight
Pre-Prep Head