Head's Weekly Update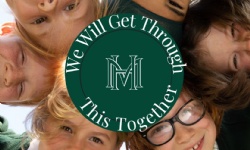 W E E K L Y U P D A T E
I do hope this finds you all well, and that you are successfully adapting to a new and somewhat unexpected school routine. As the new term officially began, snow also fell and Mowden looked truly beautiful.
I had resolved not to use the term 'unprecedented circumstances' in 2021; clearly this was before the very sudden change of plan by the government regarding the full reopening of schools. Yet again, we find ourselves in the most challenging of times, but I want to reassure that we are fully committed to providing the best possible programme for all of our children. There will be bumps along the way, and there may be things we cannot do, but what we will do is approach every situation with a 'can do' attitude. This typifies Mowden and what we stand for and believe in; our community is incredibly strong and I know we will all work together to do the very best for our children.
I would like to thank you all very much for your support - we have already had to make inevitable adjustments and changes to our plans, and I am very grateful for your patience and understanding. I would also like to publicly thank all of the Mowden staff who have been working incredibly hard to be ready to hit the ground running, this week.
At the moment, we have only asked the children attending school to wear their school uniform. This may be extended to all pupils if we feel it would be beneficial to their overall learning environment. I would also like to request that, whilst accessing our distance learning programme, children do not use mobile phones, and leave their cameras on wherever possible.
I sincerely hope that Mowden is able to fully reopen at the earliest opportunity. There has been much discussion about prioritising teachers and support staff to receive the vaccination, and the topic has been discussed in Parliament. Should any parents wish to support this view, please can they add their signatures to this petition.
Please remember we are here to help. We do not underestimate the pressure the national lockdown puts on everyone, and so please do not suffer in silence if you have any concerns or worries about your children. Get in touch and we will do all we can to help.
I am beginning to ponder the prospect of an Easter Parade (should restrictions ease)....
Mrs. Kate Martin, Head