End of Term News from the Head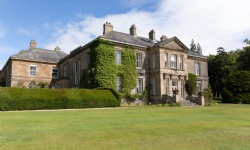 We have all enjoyed a busy and successful Summer Term. It is also a time to reflect on the academic year. I would like to thank you all for your continued support; it is very much appreciated and never taken for granted.
I look back on the year with great pride. Collectively we have achieved a huge amount, and we have much to look forward to as we move into a new academic year.
I would like to take the opportunity to mention our scholarship and Year 8 successes. Congratulations to our Scholars: Chloe D, Oundle; Hope F, Oundle; Joshua G, Ampleforth College; Phoebe M, Barnard Castle School; William M, Ampleforth College; Samuel N, Ampleforth College; Harry N, Fettes; Matilda O, Barnard Castle School; Eliza R, Oundle; Annie W, Oakham.
Charlotte B - 13+ Entrance to RGS, Newcastle

Grace B - 13+ Entrance to Barnard Castle School

Rafferty B - 13+ Entrance to Dame Allan's School

William B - 13+ Entrance to Dame Allan's School

Maya B - 13+ Entrance to International School of Madrid

Elizabeth B - 13+ Entrance to St Mary's, Ascot

Elodie B - Common Entrance to Marlborough College

Chloe D - Common Entrance to Oundle School (Oundle Scholarship)

Poppy D - Common Entrance to Sedbergh School

Hope F - Common Entrance to Oundle School (Oundle Scholarship)

Joshua G - Common Entrance to Ampleforth College (Sport Scholarship)

Margot HA - Common Entrance to Rugby School

Emmie M - 13+ Entrance to Giggleswick School

Wilson M - 13+ Entrance to Giggleswick School

Phoebe M - 13+ Entrance to Barnard Castle School (Sports Scholarship)

William M - Common Entrance to Ampleforth College (Sport Scholarship)

Samuel N - Common Entrance to Ampleforth College (Design and Technology Scholarship)

Harry N - Common Entrance to Fettes College (Sports Scholarship)

Matilda O - 13+ Entrance to Barnard Castle School (Art Scholarship)

Eliza R - Common Entrance to Oundle School (Oundle Scholarship)

Bella R - 13+ Entrance to Barnard Castle School

Flora SH - Common Entrance to Uppingham School

Roan Se - 13+ Entrance to Durham School

Annabelle W - Common Entrance to Oakham School (Sports Scholarship)
Congratulations on your achievements; you have made us all very proud!
September planning
Do please let Miss Miller (amiller@mowdenhallpst.org) know if you would like to access the morning minibus transport from Newcastle or require access to the second hand uniform shop over the summer.
Please note that Prep for Years 6 - 8 is compulsory. Children in Years 3 - 5 are very welcome to access Prep sessions if required.
Saturday afternoon Games sessions are optional for all Prep School children, unless they have a fixture. Attendance at a school fixture is compulsory. There will always be a Games session available for children who wish to remain in school until 4.00pm.
Staffing update
We look forward to welcoming a number of new staff to Mowden in September:
Miss Ailish Campbell - Residential TA
Miss Sophie Dodds - Prep School Teacher
Mrs. Tessa Fairclough - Reception Teacher
Mrs. Abigail Henry - Head of Maths
Mr. Will Roue - Gap Student
Mr. Phil Sturt - Assistant Head Pastoral
Miss Sarah Thompson - Head of Art and PSHE
Miss Rebecca Woods - Year 1 Teacher
We say goodbye to a number of staff also, and wish them the very best for the future:
Mrs. Marie Wood, Mrs. Susan Flynn, Mrs. Kay Thew, Mrs. Emily Belshaw, Miss Emily Trevelyan.
People will always be at the heart of Mowden. Without our truly gifted staff we would not be able to provide the environment we do, which allows our children to thrive. I would like to take this opportunity to thank the Mowden staff for all that they do for us.
Teen Tips
Teen Tips (https://www.teentips.co.uk/) launched last year with the aim of providing pupils, staff and parents throughout the UK with online resources to promote better emotional health and wellbeing. The WellBeing Hub, that will be accessed online, will offer (amongst other things) advice, webinars and talks. The aim of the service is to give us all the tools and knowledge to help support our children as they navigate their way through life.

Academic Matters
The core of any successful prep school is the academic curriculum. It provides the framework and the spine from which everything else grows, contributes, enriches and which then feeds back into the main body of the school. Our academic life here at Mowden has undergone, since September, a welcome reawakening. Gone were the days of online assemblies and lessons. This renaissance has been the highlight of the year. To feel the school come back to life; to see the intellectual buds form, grow and open has been a privilege.
The post-lockdown world has been a threat to many schools. However, here at Mowden, our mindset has been that of 'opportunity'. We've been determined to give our children the intellectual flexibility they need to operate upon a potentially volatile world stage. The widespread growth in digital literacy has been one such adaptation. The future of education will be increasingly focused on digital literacy. Schools will need to determine a digital methodology and effectively communicate it to all those involved. Mowden is well ahead of the curve in this respect.
However, that said, there has been a huge and deliberate focus this year on interpersonal relationships and ensuring that they are repaired, re-tested, strengthened and questioned. To my mind, the most significant loss over the last 2 years has been social. This humanistic element is intrinsic to the academic education of every child. It is not a simple matter of laying out the learning and doing the learning. It needs to be communicated on an intimate, human level and those involved in that exchange have to be skilled to cope with this social interaction. It involves a nuanced educational pedagogy; something which Mowden staff are all too aware of and capable of delivering. We have ensured that the pupils have had maximum exposure to the wider world and have had the opportunity to be social once again. The cumulative effect of this social exposure has undoubtedly supported the academic spine of the school and laid the foundation for future gains.
At the end of a disrupted 2 years, our current Year 8 has done remarkably well and this is worthy of singular attention. They have achieved: Academic, Music, Drama and Art Scholarships to Oundle School; Art Scholarship to Barnard Castle School; Sports Scholarship to Barnard Castle School; Sports Scholarship to Fettes College; Sports Scholarship to Oakham School and multiple Basil Hume Scholarships for Sport and DT to Ampleforth College. Our Common Entrance results were also as strong as ever. In total, 79% of the pupils' grades were either an A*, A or a B and all pupils achieved their desired destination. Well done, indeed, to our most senior pupils. We shall build on this academic success going forward.
Pastoral Care
Caring for our community's pastoral needs has not been without its challenges this year due to the aftermath of the pandemic. However, in true Mowden style we have put our heads together to put in place a robust recovery package to ensure that everyone's needs have been taken into account. This has been implemented throughout the school and I am happy to report that as we close this academic year, a sense of normality has returned. Together with ensuring a comprehensive provision of off school visits and trips, expeditions and activities to build confidence and reconnect with the world outside of our own bubble, we have set about re-building resilience through Assemblies, an excellent PSHE programme and a strong Tutor monitoring system.
We pride ourselves on using a strong, layered approach to pastoral care in the school; this is to create a safety net on many levels to ensure concerns or difficulties are picked up early. The layers include first and foremost a child's tutor, with dedicated tutor lessons where a close bond is formed. Woven into this are Heads of Year, the Boarding Team, Gap Students, the Pastoral Support team, the Wellbeing Leads, our School Nurse and finally myself. Regular meetings are held, with the Assistant Head Pastoral liaising between the various parties.
We are blessed with beautiful grounds, and areas where our children can play freely and explore in a safe environment. Allowing children to be children is central to our ethos as a school; building dens, spending time planting and tending a veggie patch, or lying in the sun reading a book are all important pastimes that we are fortunate to have the time and resources to be able to offer.
In addition, we continue to focus on providing our children with the very best nutrition. Our new Catering Manager, Mr. Pearson (and his team), have worked hard to increase the quality and range of options available to our children.
Parents' Association
The Parents' Association has had another busy term, which has seen them raise over £1,000 at the second-hand uniform sale. They are in the midst of organising a Family Quiz evening on Thursday 20th October, which we hope you are able to support. We are incredibly grateful for their efforts, and thank them for their support.

Boarding Life
We have had a busy year in the boarding house. As well as many new faces in our boarding family, we also welcomed our new Boarding Buddy Bears, Ralph and Bob. Ralph came to us at the end of last year and was deemed a huge hit with the junior boys who liked to sit on his lap and snuggle in while reading. Some have been known to fall asleep on him! We felt Ralph was such a hit with supporting the children's reading that in an enthusiastic discussion with a parent about him, we were offered another "life size" bear called Bob. Bob, even bigger than Ralph at two metres tall (!) has been a gigantic addition to boarding life. The children remain enthusiastic about their reading, while Bob and Ralph provide cosy comfort to all.
There have been some systematic developments in the Boarding House this year. The boarding house behaviour management system (specific to the boarders) has now been reviewed and redeveloped. The new system has been designed with feedback from our boarding Prefects and is now known as "Nightscore" (formerly Noughts and Crosses). It closely echoes the academic effort grade system used in the Prep School.
This term, our boarders completed their "House Shout'' questionnaire for the first time. The questionnaire allows them to anonymously answer questions about their boarding experience, giving them the opportunity to openly and freely tell us about their experiences as Mowden boarders. The overall results were extremely positive.
Weekends this year have had a themed approach and have, on the whole, been year group specific. They have allowed an introduction to boarding for many children. They have also provided an opportunity for our year groups to spend some quality social time together. This year activities have included Laser Quest, neon discos, Disney fancy dress parties, paint wars, chocolate making workshops, pizza making workshops, snowtubing, archery tag, assault courses, pool parties and beach trips!
Games
A full programme of fixtures and events returned this year for the first time since 2019, and our sports pitches have never been busier! The Autumn Term saw the return of contact rugby, with festivals on Park Field drawing visitors from across the North East and beyond - with over 300 boys playing across four afternoons; that's a lot of hot dogs! The girls' hockey went from strength to strength, with victories galore in matches and success in tournaments for both the U11 and U13 girls.
The return of our invitational Cross Country events was a wonderful weekend, with pupils showing the hospitality, competitiveness and grit for which Mowdenians are famed. Many pupils went home with medals around their necks, but all left with smiles on their faces. Once again, we were able to send pupils on sports tours, with pupils in Year 6 enjoying an excellent two days away in Yorkshire, while the senior boys and girls both went North of the Border to Edinburgh, and enjoyed success on both the rugby and hockey fields alike - not to mention pizza, cinema, laser quest and treats galore!
Into the Spring and the girls moved onto the netball courts, and the beginning of a very successful season, especially for the U13 girls. They won the IAPS Regional Qualifier at Sedbergh, and went to Ipswich School for the National Finals; playing schools with substantially more girls in Year 8, they did themselves and the School enormously proud. The boys embarked on a new journey of their own, as we began to increase the amount of hockey they play. All year groups played matches and festivals, and made incredible progress in this our shortest, but often busiest, term. Elsewhere there was further Cross Country success, particularly the Senior Boys team winning the Rawthey Run, as well as football fixtures to keep up our round ball traditions!
The Sedbergh Biathlon opened the Summer Term, and this was a wonderful afternoon of running and swimming with our friends from Cumbria - a close result that went down to the wire! Cricket fixtures have filled our Wednesday afternoons, for both boys and girls, and we have enjoyed some excellent matches. Some highlights being the U13 boys win at St Mary's, the U11 Super Six Festival and the development festivals at Ampleforth and Barnard Castle for our junior pupils.
So many people are involved behind the scenes to bring these success stories into reality, and now is the time to thank our games staff, the groundsmen, the catering and administrative staff for all their hard work in making this year one to remember.
Outdoor Education
The Year 8 children began their Leavers' Programme with a trip to Hartsop in the Lake District. They stayed in bunk barn style accommodation at the far end of Ullswater with beautiful views of the surrounding hills. Once the group was settled into the centre they visited Aira Force for a walk around the waterfall areas.
In the days that followed, the children experienced some super activities including, ghyll scrambling, hill walking and navigation, climbing and abseiling, team tasks and swimming in nearby Brothers' Water. The Year 8s were put into 3 groups of 8 for the activities and they moved around each one. The ghyll scrambling groups went with Mr Hill to two rivers - one in Langdale leading up to Stickle Tarn and one leading off from just above Coniston.
The benefits of outdoor activities are wide ranging. Outdoor education makes a major contribution to physical and environmental education and enhances many other curriculum areas. It contributes to personal growth and social awareness and develops skills for life. A sense of responsibility is nurtured. There is also a great deal of intrinsic enjoyment and satisfaction to be experienced from participation.
The penultimate week of term saw further opportunities for all to engage in outdoor education, with Alexander Adventures running fabulous activity days for our junior year groups. Pupils tried their hand at problem solving, bushcraft and archery - with the TAG archery (which is a bit like paintball - with arrows!) being a particular hit. The Year 8s finished the week with a day of rock climbing and paddle boarding; a great opportunity to have fun but also to push themselves out of their comfort zones.
Outdoor education provides pupils with an environment in which to challenge themselves, to find out what they are capable of and enjoy new experiences. As a school, we value highly the benefits of learning outdoors and we look forward to creating further opportunities next year.
Activities
Our extra-curricular activities programme remains diverse and exciting, with opportunities catering for pupils' interests in a variety of areas. Within the creative arts, pupils have enjoyed pottery and woodwork sessions, alongside a scholarship programme for our most talented artists in Years 6 to 8, and a Drama club for our budding thespians! The physical health of our pupils has been well catered for with a range of sporting activities; cross country club, tennis, cricket nets and golf at Matfen Hall have been highlights of the year. Mrs Hadfield has catered for the community service element of our activities programme, creating a wonderful new seating area for senior pupils, as well as improving the rockery. Gardening club has gone from strength to strength, creating the perfect retreat for a number of pupils. From September, our afternoon activities will change to a Friday, which will give more staff the opportunity to contribute to our co-curricular offer; many exciting plans are already in the pipeline.
Drama

Drama at Mowden is a vibrant and intrinsic part of the life and ethos of the School, with a genuine commitment to provide access for all. Not only do our pupils perform on the stage, they are also integral to the whole production process by creating and sourcing props and costumes, choosing backdrops, composing music and playing instruments as part of the orchestra.
The Autumn Term saw Year 7 treading the boards first, with a Mowdenian version of the much loved fairy tale, 'Jack and the Beanstalk'. Their production brought festive cheer to the Prep School community. Who can forget Dame Dot and her colourful costume? Meanwhile, the children in our Pre-Prep performed a Christmas Nativity to their parents.
With Christmas firmly behind us, preparations began for the Year 6 production, 'Tales from Shakespeare'. Shakespeare's plays are traditionally divided into the three categories of comedies, histories and tragedies. Accordingly, the children performed scenes from all three genres, selecting memorable extracts from 'Romeo & Juliet', 'Hamlet', 'The Taming of the Shrew', 'A Midsummer Night's Dream' and 'Richard III'. They learned their lines timeously (which remained true to the original script), honed their acting skills and created their wonderful costumes, whilst simultaneously learning about the world that Shakespeare lived in through their English curriculum.
Shortly thereafter, we were entertained by Year 5 who performed the epic poem, 'Beowulf'. Having studied Anglo Saxon culture in class, they set about writing the script to tell the story and, with the help of Mrs Belshaw, they designed the set and costumes which were heavily influenced by the work they saw at the Van Gogh exhibition in York. They performed their adaptation to audience members in the 'the round', using the Dining Hall as their own version of Heorot.
Next, it was the turn of our youngest students to take to the stage. In May, Year 3 and Year 4 children worked collaboratively on a story of curiosity and consequence: 'Mount Olympus and Pandora's Box'. The Greek gods, with their unique character traits, offered the opportunity to add many parts to the original story, along with the 'Miseries' who escape the box. Focusing on the conventions of Greek theatre, the children wove together mythology, religion, dancing, music and literature into their production of this classic tale, offering the audience an authentic Greek theatre experience.
And finally, we ended the year with the highly anticipated Leavers' Play which saw Year 8 create a script based on their reunion in the year 2052. Having worked on the script with Mrs Thew, each student imagined what they would be doing as a quadragenarian and, as expected, their ideas were diverse and highly amusing. Comedy was, without a doubt, their genre of choice and they certainly entertained us. What a splendid finale!
Alongside each Year Group production, children with a keen interest in this subject have been given further opportunities to make, perform and respond to drama via workshops for all ages, and extracurricular activities and trips.
Music
In September we returned to normal life in the Music department. We welcomed a new teacher of guitar, Pawel Jedrzejewski, and the rest of our peripatetic teachers returned to deliver lessons face to face, and also to help kickstart our Ensembles. These Ensembles are perfect for nurturing young musicians, developing teamwork skills, improving technique and perfecting sight-reading. The Assembly Bands have grown stronger over the course of the year and they perform every week, often with little preparation time. The Orchestra and Concert Band have rehearsed regularly too and will perform at the beginning and end of the Leavers' Concert.
Workshops have been well supported. There have been several spread across the year and they have featured soloists from every year group. Our Remembrance Service was held in school, but we returned to Hexham Abbey for our Christmas celebration. Sadly, it was logistically impossible for us to perform at Matfen Hall this year, but we hope to return in December 2022. We are certainly resilient at Mowden Hall and, rather than lose the concert, we proceeded to perform outside, on the tennis courts, in the dark, in sub-zero temperatures and in torrential rain.
We have had live music to accompany large dramatic productions again. A Year 6 band accompanied the Year 7 Panto in November and the Year 7 musicians returned the favour for the Year 6 Play.
We welcomed Colin Miller back as teacher of drums in January, replacing his son Jonathan who left us to pursue a career in the army. Our focus over the next 2-3 years is to rebuild our Ensembles to the high standards they set over the last 15 years. Covid knocked us down, but we have returned stronger than ever.
The House Singing competition was held in October and all four Houses were up for winning it. This was the first running of the contest for two years and we departed from our usual format by having judges from each House, similar to the Eurovision Song Contest. Bewick sang a capella (unaccompanied) and Collingwood gave a confident performance of the Queen classic 'Don't Stop Me Now'. The eventual winners however, were Stephenson. They have some strong singers who shone in their rendition of 'The Greatest Showman'.
Art
The Art Department continues to be an inspiration to our pupils and thrives as a result of their creativity, enthusiasm and excitement. We were delighted with the standard of the end of year Art Exhibition, which was developed through a number of collaborative projects and used the influence of different art exhibitions we have visited. Pupils have entered and won Art competitions, and had their work exhibited at the Northumberland County Show.
Our pupils have visited a long list of Art galleries and exhibitions at The Shipley Gallery, Hatton Gallery, Baltic, Edinburgh MOMA, Jupiter Artland Sculpture Park, The Sill and Leeds Art Gallery and Playhouse. The Art Scholars also enjoyed a wonderful Art response day at Fettes College, and Year 8 enjoyed an artist-led workshop in school. Another fantastic year for all in the Art department!
Sauveterre
This term saw a welcome return to Sauveterre for the Mowden pupils as 23 intrepid Year 7 children took the flight out to Toulouse in the Summer Term, for the first time ever. During their time in France they packed in more activities and trips than can be mentioned succinctly, but the highlights for the children were the market trips and Toulouse expeditions, which former pupils will remember, along with Highwiring in the Pyrenees and the establishment of their own area in the eco-garden of the grounds. Downe House, the new custodians of Sauveterre, looked after them magnificently, and the children have returned more mature, more unified and more confident than ever. They deserve our thanks and we look forward to the continuation of this relationship next year.
Operations
We have completed significant maintenance works this year, including replacing the floodlights on the tennis courts, re-roofing the main teaching block and music practice rooms, upgrading the dehumidifier in the swimming pool, upgrading the fire system in the kitchen, replacing the gym guttering, removing and replacing cracked paving in Stable Yard, replacing several fire escapes, replacing the lintel in the machinery store, and our programme of tarmac repairs continues.
We have also redecorated the Common Rooms and replaced the flooring in the Art Studio. Mr Miller, our Maintenance Manager, created a custom-built Woodwork Room in the old Ensemble Room and Mr Knight has been redesigning the Head's Garden, making it a more usable space.
This summer we will be busy again, replacing the Pre-Prep cloakroom, recarpeting several areas, repairing and repainting the woodwork in Stable Yard and making repairs to the Cricket Pavilion.
Charity Support
We have raised a total of £3,345.60 for charity this year, and supported the following worthy causes:
Just One Tree

Children in Need

St Oswald's Hospice

The British Red Cross

NSPCC

Red Nose Day
Despite it being a more normal year, we have continued to face considerable challenges, and I remain so grateful for your continued support and loyalty. I hope you all have a wonderful holiday and look forward to seeing you in September. As always, please do not hesitate to get in touch if you have any concerns or queries over the break.

Best wishes,
Mrs K Martin
Head