End of Term Letter from the Head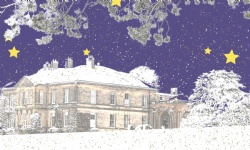 15th December 2021
Dear Parents and Guardians,
Thank you all so much for your ongoing support, this term. It has been wonderful to operate more normally, and see the return of many events we were unable to offer last year. This term has been a successful one, with much to celebrate. We have all appreciated the return of sports fixtures, school trips, workshops, plays and, for a short time (in the Prep School), live assemblies; although if you had heard our first hymn in September you may have had doubts about this....
At Mowden, we aim to approach everything in a positive way, looking to find ways to do things as opposed to finding reasons not to do them; I think we all prefer to be presented with solutions rather than problems. This sort of environment is so good for children, who will ultimately be influenced by the behaviour they see around them. This term we have encouraged the children to put themselves out of their comfort zone, and be prepared to do something they find difficult. I have been so impressed by how many children have taken up this challenge, and seeing them achieve something that does not necessarily come easily to them is quite a special thing. A number of new pupils joined our school in September; they have settled in brilliantly and I congratulate them all. In addition, Year 3 has made the big step to the Prep School with great success.
Over the course of the term, we have completed quite a lot of maintenance work. The Front Hall in the main school has been redecorated, the fire escapes completely refurbished, electrics have been upgraded, buildings repaired, gutters cleared and we are in the process of replacing the lighting on the main courts. We appreciate the situation with regard to parking is far from ideal, and we are looking into various options. Sadly, our site did sustain some damage following Storm Arwen. We are currently working hard to clear fallen trees and make all of our grounds available to the children once again. Over the holiday, the Common Rooms in the Prep School will all be refreshed and updated.
Staffing Update
As you know, Cathy Rooney will move into her new role of Operations Manager in January. We had a superb field of applicants for the role of Head's PA, and I am delighted to let you know that Mrs Shona Marshall has been appointed and will start in January. Our wonderful Catering Manager, Pauline Hutchinson, will be retiring at the end of this term. Pauline has given 20 years of loyal and dedicated service to Mowden, and leaves a legacy of which she should be very proud. I can only imagine how many meals, snacks and events Pauline has overseen during her time at Mowden. Her calm and positive demeanour is appreciated by us all, and she will be greatly missed. She has exceptionally high standards, and we have all benefited from the care and attention she has applied to every aspect of her job. Pauline puts the needs of the children at the heart of everything she does, and I know you will all join me in wishing her the very best for her retirement. Mr Michael Pearson has been appointed as our new Catering Manager/Head Chef. Michael is currently Catering Manager at Amazon in Gateshead, where he is responsible for running a busy kitchen that feeds 2000 people daily. Prior to this role, he has previously been the Catering Manager at two local prep schools. He is very much looking forward to working in a school environment once again. We say goodbye to our Drum and Brass Teacher, Jonathan Miller, at the end of this term. Jonathan is going to fulfill his ambition of joining the Army, and we wish him every success for the future. Jonathan has brought energy, passion and enthusiasm to our school, and I am very grateful for all he has achieved during his time here. He will be replaced by his father, Colin. Mr. Miller (senior) is well known to some of us, as he has previously worked at Mowden. Catherine Bolam has joined the Pre-Prep as a part-time Teaching Assistant. Catherine is a qualified teacher and an experienced EYFS lead. Due to an increasing pupil roll, Kirsty Jeffrey will also be joining the Pre-Prep, as a Teaching Assistant. We hope to welcome three new Gap Students in January (from Australia and Zimbabwe), and Mrs. Weir will be returning to Mowden following her maternity leave. I hope you have the opportunity to meet the new (and returning) members of staff very soon. Furthermore, I would like to take this opportunity to thank all of the Mowden staff for their hard work, commitment and creativity. There are so many examples of this which can be seen on a daily basis. The Christmas Ball is a superb example when so many members of staff gave up their time to decorate the school, organise activities and also clean everything up. Another would be the day after Storm Arwen when a small army of volunteers headed out to help clear the drive, so we could open as normal following the exeat. The staff at Mowden are always willing to go the extra mile and I consider myself incredibly lucky to work with such a great team.
Pre-Prep
The Autumn term has been a busy and fulfilling one for the Pre Prep. Woodland Week in the late Autumn sunshine involved all children, from all classes, learning outside for all subjects! Pairing up lost socks, finding Owl Mother for the Owl babies, photographing colours of nature, scavenger hunts, using our senses, tracking and habitat building were wonderful learning and skill developing opportunities. Each class has performed a virtual Assembly, celebrating their achievements. We hosted a fabulous Cross Country race with other local schools for Years 1 and 2 and were proud to be awarded several medals. The annual Harvest Festival took place with singing and prayers in St James' Church, virtually shared with videos of class activities and a dramatic retelling of The Good Samaritan. The democratically elected School Council organised a wonderful bonfire afternoon with marshmallow toasting and burning of our creatures of the deep. The Pre Prep played an important part in the whole school Remembrance Service, and had wonderful fun raising money for Children in Need, by bringing our bikes and scooters to school and blinging them up! The finale of this term were the two nativity performances, celebrating the true meaning of Christmas - with some tinsel!
The Autumn term marked our inaugural Parents' Association meeting, and we are thrilled that so many have chosen to join the new committee. The Parents' Association has been created to foster a feeling of 'community' amongst parents throughout the School by arranging social events whilst at the same time raising funds for the benefit of the Pre-Prep and Prep Schools, as well as local charities. For anyone wanting to learn more about the PA please get in touch with Mrs Debbie Freeman-Griffith in the Office.
Sport
It has been wonderful to see our incredible sporting facilities being used to their full potential once more this term, after a year of such little action! While there have been inevitable cancellations, the fixture list for the term has provided everyone with competitive opportunities to get their teeth into! The rugby festivals we held at Mowden for U8/9, U10 and U11 teams, were a fantastic success - with hundreds of boys gracing Park Field with their rugby skills! 2021 saw the return of our Invitational Cross Country races, for both Pre-Prep and the Prep School, with schools from across the North East (and beyond) coming to Mowden to take on our challenging course. Our children were fantastic ambassadors, not only in their running ability, but in the way they conducted themselves with so many members of the public on site. The U13 boys headed to Scotland on a successful Rugby tour, playing St Mary's Melrose, Stewart's Melville College and Fettes College, as well as scaling the heights of Arthur's Seat, and beating Mr Shaw-Kew at Laser Tag! The girls U13 hockey team also headed north of the border in an equally successful venture - returning home undefeated after playing Fettes College, Ardvreck and Glenalmond. This term also saw a new tour added to the Calendar with all of Year 6 heading to Yorkshire to play rugby or hockey against Terrington Hall and Scarborough College, with excellent play demonstrated across the weekend! They stayed overnight in the wonderfully named Boggle Hole Youth Hostel, and enjoyed an early morning sing on the beach - we hope this will become an annual tradition! The final few weeks of term have presented further opportunities for competitive action with our hockey teams at U10, U11 and U13 taking on teams from around the county for a place in the next round of the National IN2Hockey Cup. The Spring Term brings with it new sports and new challenges - with the boys taking to the hockey field more seriously than ever before and the girls preparing for IAPS Netball tournaments at the end of the term - we can't wait!
Music
It has been lovely to reinstate some of the ensembles that had been sidelined for over 18 months, including the Concert Band and Orchestra. The Orchestra will feature more prominently in the Spring and Summer terms, while the Concert Band were ready to perform live in this year's Matfen Hall Carol Concert, relocated to the Mowden Tennis Courts. As those of us who attended will know, this provided a whole new challenge for all of the performers!
We have enjoyed producing 3 Creative Workshops this term, all held in the Theatre in front of the school, and all featuring solos by children from Year 3 to Year 8. In addition to this, some of the best musicians from Years 5 and 6 performed the incidental music to the Year 7 Panto, and Bailey and Ted, with Mr Fowlds, played the Last Post and Reveille for our Remembrance Service. Our annual House Singing event returned in October, featuring some incredible talent, as well as some fierce competition, as Stephenson emerged as winners this year.
Drama
Christmas approaching could only mean one thing - it was time for a Mowden pantomime - and this year both pupils and parents were entertained by Year 7 who retold the classic fairy tale of 'Jack and the Beanstalk'. This popular story was given a magical Mowden makeover. Brutus Bartholomew Bonecruncher was not in a festive mood and had raised the rent of the Mowdenville residents. With his voracious appetite, he was also terribly hungry and had threatened to eat the children of any villagers who wouldn't (or couldn't) pay. Poor Dame Dot was forced to sell the much-loved family cow but her foolish son, Jack, sold her to some fairies for ten measly beans! Meanwhile, Lord Rochester's daughter, Charlotte, was kidnapped by Brutus' designer girlfriend and taken to his penthouse suite on Cloud Seven, in the sky. Was young Jack able to save the villagers from their impending doom? "Oh, yes he was!" The pantomime was a triumph; the culmination of hard work and genuine team spirit. Also this term, Drama was offered as a co-curricular activity led by Mrs Phillipson and Mrs Thew. Children from Year 3 to Year 8 participated in a workshop titled 'The Tragedy of Hamlet, Prince of Denmark'. A workshop production is a form of theatrical performance, in which a play is staged in a modest form which does not include some aspects of a full production; for example, music or costumes. The actors learned how to hone their skills and work together from the page to the stage. Well done to everyone who participated. Our new LAMDA teacher, Mrs Price, has been thrilled with the children's enthusiasm and independence when learning their pieces. She has very high hopes for next term, when many of the children will sit their exams in January.
Boarding
As many of you will be aware, we have looked slightly differently at our weekend boarding provision this term and all year groups have had an opportunity to enjoy some really fun activities with their peers. For some, it has been a wonderful introduction to the exciting world of boarding while for those who already board regularly, it has been a great time to encourage their friends to stay in and see what it's all about.
● Year 8 started the term with the slippy slide and water fighting fun with a wonderful (but chilly) day out at the beach. In true Mowdenian style, we all still braved the cold North Sea!
● Year 7 went 'Bongo' over some Bingo then had a trip to play Space Golf in an outer galactic mini golf venue in Newcastle.
● Year 6 enjoyed a most fantastic Neon disco followed by a bounce-a-thon at Airbox Bounce trampoline park.
● Year 5 had some Mexican Madness in school and also bounced until they were 'ready to drop' at Inflatespace in Newcastle.
● Years 3 & 4 had an amazing Disney party, the outfits were so well thought out and Disney dancing and singing were a real hit.
The children also had a wonderful time holding and feeding birds at the Kielder Birds of Prey centre. The weekends have been extremely successful and the children really have enjoyed their activities. We will follow a similar provision next term; look out for the dates and listings which will be sent via email to all parents by Miss Serbrock.
The Spring Term Calendar is now available online on the Mowden Hall website. We are keen to ensure that it is as up to date as possible, so the hard copies will be available from the start of next term. The end of term is a time to reflect. When writing this letter, I looked back on my end of term letter from this time last year. Accordingly, it is important to remember how far we have come since then. At times, it can be easy to forget, as we continue to forge our way in these uncertain times (I am trying very hard not to use the phrase 'new normal' ever again). I remain so grateful to live and work in the amazing environment that is Mowden. Your choice to allow us the greatest privilege of working with, and caring for, your children is never underestimated and always appreciated. I wish you all a wonderful Christmas and send my warmest wishes for 2022. Thank you again for your ongoing support and loyalty; it means so much.
With my very best wishes,
Yours sincerely
Kate Martin Head