Boarders Whizz Pop Smokingly Fun Packed Weekend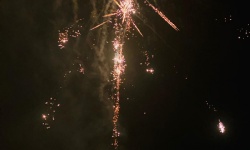 Our boarders have had a whizz pop smokingly fun packed weekend of bonfires, fireworks and Murder mystery in aid of Macmillan Cancer Support .
Together as a senior bubble, Saturday night started with a bang! Glow sticks and toffee apples in hand we were fortune to be able to use our vast grounds to enjoy an amazing firework show followed by singing and dancing round the bonfire. As the chilly night began to nip at our noses we headed in for some delicious takeout pizza and donuts dipped in melted chocolate. A wonderful way to end a fantastic evening.
On Sunday our boarders turned into detectives as the staff group played out a murder mystery for them to solve. Based onboard a ship, the circumstances surrounding the tragic death of Dr McDogood were debated and denied until the murderer was finally revealed. Some great acting and ad-libbing, a fun event for all!
For more photos of the event please click below.