5 Reasons to Board at Mowden Hall School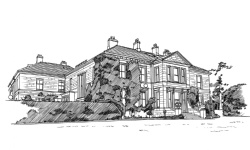 5 Reasons to Board at Mowden Hall School
Here at Mowden Hall we strive to ensure our boarding opportunities for children emulate the care, experiences and opportunities they would have at home. In this sense, children benefit from the "home from home" environment but also benefit from so much more.
1. Holistic Education
Boarding at Mowden Hall School offers a comprehensive education, allowing boarders to thrive academically, socially, and personally. The school's nurturing environment encourages well-rounded development, ensuring that boarders are prepared for the challenges of their future academic and personal endeavours. The immersive nature of boarding at Mowden Hall allows our children to fully engage with their multifaceted learning experiences. There is great fluidity between academic and non academic extra curricular opportunities here which enhance character development in a supportive and nurturing environment. In turn our boarders are constantly developing in an intellectual, social and emotional way.
2. Early Boarding Option
Mowden Hall School provides the opportunity for children to board from the age of 8, allowing them to gradually acclimate to a boarding environment. This early start fosters independence and prepares them for the transition to senior school. The nurturing environment here at Mowden Hall allows this development to take shape in a strongly supported way with experienced staff who are skilled in recognising and responding to the needs of younger children. Teamed with peer support and close friendships, this home from home experience is an ideal option for early boarders.
3. Focused Learning Environment
Our boarding pupils benefit from a focused and structured learning environment. The absence of daily commutes and daily external distractions enables them to dedicate more time to their studies, extracurricular activities, and personal growth. Our lower pupil- to- staff ratio and committed approach to all we offer here allows for a greater investment in and knowledge of the individual; how they learn and what their needs may be. These focused levels of attention enhance the learning opportunities for our boarders academically, socially and personally.
4. Personal Growth and Independence
Boarding at Mowden Hall School promotes the development of vital life skills such as responsibility, time management, and self-sufficiency. Boarders learn to manage their daily routines, stretch their comfort zones and build confidence and independence; all essential skills for future success. Living so closely with those from many different backgrounds promotes a greater understanding of and openness to living in a modern and diverse culture. The combination of all these factors and more, help to shape and prepare our boarders for life after Mowden Hall.
5. Strong Sense of Community
Our boarding pupils are part of a close-knit, supportive, family like community. Lifelong friendships are formed, and the boarding experience instills values of teamwork, collaboration, and a deep sense of belonging, creating a home away from home for our children. Our boarders support each other with the valuable coping skills of living away from home. Interacting so closely with each other, they help each other with daily practicalities and by offering reassuring informal advice and guidance. Much of their learning around social, emotional and personal skills comes from their own peer group.